Press Releases
Abakan Technology Receives Further Validation From NASA

NASA Awards Abakan Subsidiary $250,000 to Develop Coatings for Extreme Environments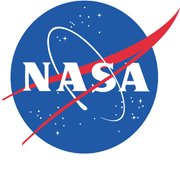 May 28, 2014
MIAMI (GLOBE NEWS WIRE) – Abakan Inc. (OTCQB: ABKI) ("Abakan") an emerging leader in the advanced coatings and metal formulations markets, today announced that its majority owned subsidiary, MesoCoat Inc. ("MesoCoat"), had two separate technology proposals selected for funding by NASA, under its Small Business Innovation Research (SBIR) program, over thousands of competing proposals. The NASA funding will enable MesoCoat to advance the development of two unique coatings solutions: 1) advanced coatings that self-lubricate to minimize friction and wear in extreme environments, and; 2) advanced nanocomposite coatings that can withstand extreme heat and facilitate high heat transfer for an extended period of time. MesoCoat has secured $4.6 million in awards and low interest loans from federal and state agencies in just the past 3 months. The current NASA funding enhances MesoCoat's ability to scale-up commercialization efforts and continue the development of our product portfolio.
Mr. Miller, Abakan's CEO, stated that "this funding further strengthens MesoCoat's relationship with NASA in developing and commercializing ground breaking material science solutions. The bigger picture is that the self-lubricating and heat-resistant coatings we expect to develop with this funding will not be limited to aerospace and nuclear uses but will include a wide variety of applications in the oil and gas, petrochemical, power and infrastructure industries, since friction wear and heat conservation is a major problem for several industries. Based on best estimates guided by research reports, published information, and independent research, the combined market for self-lubricating coatings and heat-resistant coatings is estimated to be approximately $500 million annually."
"NASA is considered to be the highest authority in respect to materials, especially game-changing materials capable of producing a paradigm shift across several industries. We are extremely pleased that NASA continues to validate the potential for our advanced nano-structured coating materials, PComP(TM), and our disruptive high-speed large-area coating application technology, CermaClad(TM). MesoCoat already has a space-act agreement with the NASA Glenn Research Center in Cleveland, at which location some of our development work is undertaken," added Mr. Miller.
Mr. Miller continued, "The funding from the Small Business Innovation Research (SBIR) program has played an important role in the development and commercialization of our products. We would like to express our sincere gratitude to the SBIR program which has consistently empowered our team to pursue high-risk high-reward product development. We continue to receive these highly prestigious awards and funding primarily because we understand how to mix and structure a variety of materials to achieve the desired output. Furthermore, we have the ability to apply these advanced materials onto a variety of tools and components at very high production rates. Our PComP(TM) technology platform has been consistently used to develop products that combine a variety of materials which do not usually go well together. In the process we develop a product that offers unrivalled properties, for example, our PComP(TM) coatings for oil and gas applications offer both high levels of hardness and toughness, which means that these coatings can withstand both impact and stress -- a feat that previously was considered impossible to achieve."
NASA, in a recent press release regarding this funding, Michael Gazarik, Associate Administrator for Space Technology at NASA Headquarters in Washington, stated "These projects are at the foundation of America's future in space and aeronautics. These selections are part of NASA's Space Technology Mission Directorate investment in new technologies that address several high priority challenges for achieving safe and affordable deep-space exploration."
About Abakan Inc.
Abakan develops, manufactures, and markets advanced nanocomposite materials, innovative fabricated metal products and highly engineered metal composites for applications in the oil and gas, petrochemical, mining, aerospace and defense, energy, infrastructure and processing industries. Abakan's technology portfolio currently includes high-speed, large-area metal cladding technology; long-life nanocomposite anti-corrosion and wear coating materials. Abakan's products have demonstrated longer life, higher productivity and extremely high strength-to-weight ratios compared to competing technologies. The Abakan group of companies has been honored by The Wall Street Journal as the #1 Manufacturing Innovation across the globe, by Pipeline Industries Guild as the Top Subsea Pipeline Technology, by Forbes as the #1 Most Promising Material Science Company in the United States, by American Metals Market with the Steel Excellence Award, by Inc. 500 as one of the Fastest Growing Manufacturing Company in the U.S., and has received numerous other trade, industry and technology awards including five R&D 100 Awards and a Technology Innovation Award from the National Institute of Standards and Technology. Over $50 million has been invested in product development and testing by federal agencies, national labs and our companies in order to deliver products that offer improved performance over the current state of art. Abakan has successfully introduced its metal coatings for metal asset protection and life extension in the oil and gas and mining industries, and is currently focusing on the scale-up and commercialization of its highly disruptive metal cladding products for the oil and gas, oil sands, and mining industries. Abakan currently operates from multiple locations in United States, and intends to expand global operations in South America, Canada and Indo-China.
Forward-Looking Statements
A number of statements contained in this press release are forward-looking statements. These forward looking statements involve a number of risks and uncertainties including technological obsolescence, market acceptance of future products, competitive market conditions, and the sufficiency of capital resources. The actual results Abakan may achieve could differ materially from any forward-looking statements due to such risks and uncertainties. Abakan encourages the public to read the information provided here in conjunction with its most recent filings on Form 10-K,Form 10-Q and 8-K. Abakan's public filings may be viewed at www.sec.gov.
Abakan Inc.
Robert Miller, Chief Executive Officer
Phone: 786-206-5368
Email: [email protected]
www.abakaninc.com
Investor Relations
Surety Financial Group, LLC
Phone: 410-833-0078
www.suretyfingroup.com