Press Releases
MesoCoat to Work with Nation's Top Organization for Materials Joining and Welding
April 17, 2013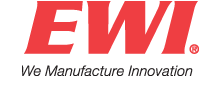 MIAMI (GLOBE NEWS WIRE) – Abakan Inc. (OTCQB: ABKI) ("Abakan"), an emerging leader in the advanced coatings and metal formulations markets, today announced that its subsidiary MesoCoat has engaged EWI, the world leader in welding and allied technologies, to accelerate manufacturing scale-up of its CermaClad™ clad pipes. EWI will bring its world-renowned expertise to the project and provide simulation and controls development services to support the development of manufacturing process specifications and non-destructive testing procedures, followed by bimetallic pipe welding and joining process qualification.
"This project is the latest in a series of initiatives aimed at engaging leading experts and organizations around the world in the surface engineering and materials science industry," said Robert Miller, CEO of Abakan Inc. "Last month, we added Dr. Damian Kotecki to our team, who is considered by many to be the leading authority on welding, while EWI is North America's top developer of materials joining and additive manufacturing technology. Engaging EWI to support development of the CermaClad™ large-area fusion cladding technology enables us to tap into their incredible talent pool and knowledge base to help Abakan continue to be on the forefront of science and innovation for the foreseeable future."
The CermaClad™ high-speed large-area clad pipe technology produces a superior metallurgical clad pipe product for the oil and gas industry, where the availability of metallurgical clad pipes and the associated lead time have been a barrier to the development of oil and gas reserves around the world.
The technology uses a high intensity plasma light source – a "mini-sun" -- to rapidly fuse anti-corrosion and anti-wear materials to large areas of steel, including pipes. MesoCoat's process offers 40 times higher productivity compared to current metallurgical cladding technologies and it enables a three to six times longer life for metal assets and improved metallurgical and mechanical properties at the lowest lifecycle cost. CermaClad™ offers on-time delivery and up to 80 percent reduction in lead times for seamless, metallurgically clad pipes at costs lower than those of competing alternatives.
EWI develops and applies technology innovation within the manufacturing industry. Since the early 1980s, the company has helped manufacturers in the aerospace, automotive, government/defense, heavy manufacturing, consumer products, light industrial, energy and rail industry sectors improve operational efficiencies through the development of innovative materials and associated technologies.
EWI also operates a number of centers and consortia that act as hubs for the advancement of specific technologies and industries, all of which are designed to improve public-private collaboration, strengthen U.S. manufacturing supply chains and make U.S. manufacturers more competitive on a global scale. The consortia include the Additive Manufacturing Consortium, EWI Defense Center, EWI Nuclear Fabrication Center, EWI Rail Manufacturing Technology Center and EWI Forming Center.
About Abakan Inc.
Abakan develops, manufactures, and markets advanced nanocomposite materials, innovative fabricated metal products and highly engineered metal composites for applications in the oil and gas, petrochemical, mining, aerospace and defense, energy, infrastructure and processing industries. Abakan's technology portfolio currently includes high-speed, large-area metal cladding technology; long-life nanocomposite anti-corrosion and-wear coating materials; and high-strength, lightweight metal composites. Abakan's products have demonstrated longer life, higher productivity and extremely high strength-to-weight ratios compared to competing technologies. The Abakan group of companies have been honored by The Wall Street Journal for being #1 Manufacturing Innovation across the globe, by Pipeline Industries Guild as the Top Subsea Pipeline Technology, by Forbes as the #1 Most Promising Material Science Company in the United States and has received numerous other trade, industry and technology awards including 5 R&D 100 Awards and a Technology Innovation Award from National Institute of Standards and Technology. Over $50 million has been invested in product development and testing by federal agencies, national labs, and our companies in order to deliver products that offer improved performance over the current state of art. Abakan has successfully introduced its metal coatings for metal asset protection and life-extension in the oil and gas and mining industries, and is currently focusing on the scale-up and commercialization of its highly-disruptive metal cladding products for the oil and gas, oil sands, mining, and chemical industries. Abakan currently operates from multiple locations in United States and Canada, and intends to expand global operations in South America, Canada, Middle East, and Asia-Pacific.
Forward-Looking Statements
A number of statements contained in this press release are forward-looking statements. These forward looking statements involve a number of risks and uncertainties including technological obsolescence, market acceptance of future products, competitive market conditions, and the sufficiency of capital resources. The actual results Abakan may achieve could differ materially from any forward-looking statements due to such risks and uncertainties. Abakan encourages the public to read the information provided here in conjunction with its most recent filings on Form 10-K and Form 10-Q. Abakan's public filings may be viewed at www.sec.gov.
Abakan Inc.
Robert Miller, Chief Executive Officer
Phone: +1-786-206-5368
Email: [email protected]
www.abakaninc.com
Investor Relations
Mike Bowdoin
RedChip Companies for Abakan Inc.
407-644-4256 ext. 110
[email protected]

Media Inquiries
Tomi Maxted
Antenna Group for Abakan Inc.
201-465-8024
[email protected]