Press Releases
Abakan Subsidiary Receives Funding from the EPA to Develop CermaClad™ as an Alternative to Toxic Galvanizing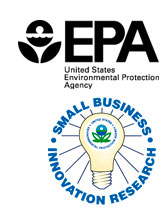 April 23, 2014
MIAMI (GLOBE NEWS WIRE) – Abakan Inc. (OTCQB: ABKI) ("Abakan") an emerging leader in the advanced coatings and metal formulations markets, today announced that its majority owned subsidiary, MesoCoat Inc. ("MesoCoat"), received a Phase One SBIR Grant from the Environmental Protection Agency (EPA) for a six month project to develop CermaClad™, Abakan's environmentally friendly high-speed large-area metal cladding technology, as a replacement alternative for the highly toxic galvanizing process currently in use. The EPA funding will be used to develop Abakan's CermaClad™ (Low Thickness) product for infrastructure applications.
Frost and Sullivan expects the global demand for zinc to be 13.2 million metric tons (MT) in 2014, of which 50% of the total production is to be used for galvanizing steel against corrosion, which translates into an approximately $18 billion market for galvanizing globally. However, current galvanizing methods rely on toxic processes that utilize hazardous and noxious materials which generate toxic emissions. Chemical baths used during the galvanizing (pickling) process are among the leading producers of industrial waste which is ultimately disposed in landfills, injected into underground wells or recycled.
MesoCoat will use its high-speed, large-area CermaClad™ metal cladding technology to apply very thin layers of proprietary zinc materials to prevent corrosion by forming a physical barrier that acts as a sacrificial anode when the barrier is in danger. The primary application of CermaClad™ LT zinc cladding is intended for corrosion protection for steel components including bridge decks, structures and beams, marine, power generation, refineries, grid transmission towers, railroads, oil and gas infrastructure.
Mr. Miller further explained "The galvanizing process was invented in the 17th century, when toxic materials and EPA regulations were not a consideration. Applying zinc coatings on metal parts is a very effective method for preventing corrosion. We believe that the application of our CermaClad™ technology to zinc coatings we may be able to provide a better and more economical zinc coating solution for some applications. The CermaClad™ process would significantly reduce toxic waste streams and unhealthy work environments. Initial estimates suggest that with our CermaClad™ technology, we can offer a better zinc coating solution at costs that would provide a better overall value proposition than those costs associated with galvanizing."
About Abakan Inc.
Abakan develops, manufactures, and markets advanced nanocomposite materials, innovative fabricated metal products and highly engineered metal composites for applications in the oil and gas, petrochemical, mining, aerospace and defense, energy, infrastructure and processing industries. Abakan's technology portfolio currently includes high-speed, large-area metal cladding technology; long-life nanocomposite anti-corrosion and wear coating materials. Abakan's products have demonstrated longer life, higher productivity and extremely high strength-to-weight ratios compared to competing technologies. The Abakan group of companies has been honored by The Wall Street Journal as the #1 Manufacturing Innovation across the globe, by Pipeline Industries Guild as the Top Subsea Pipeline Technology, by Forbes as the #1 Most Promising Material Science Company in the United States, by American Metals Market with the Steel Excellence Award, by Inc. 500 as one of the Fastest Growing Manufacturing Company in the U.S., and has received numerous other trade, industry and technology awards including five R&D 100 Awards and a Technology Innovation Award from the National Institute of Standards and Technology. Over $50 million has been invested in product development and testing by federal agencies, national labs and our companies in order to deliver products that offer improved performance over the current state of art. Abakan has successfully introduced its metal coatings for metal asset protection and life extension in the oil and gas and mining industries, and is currently focusing on the scale-up and commercialization of its highly disruptive metal cladding products for the oil and gas, oil sands, and mining industries. Abakan currently operates from multiple locations in United States, and intends to expand global operations in South America, Canada and Indo-China.
About Frost & Sullivan
Frost & Sullivan (www.frost.com) is a global growth consulting firm which provides market research and analysis, growth strategy consulting, and corporate training services across multiple industries including automotive, healthcare, internet and communication technology, and more. Its headquarters are located in Mountain View, California, with offices in over 40 countries.
Forward-Looking Statements
A number of statements contained in this press release are forward-looking statements. These forward looking statements involve a number of risks and uncertainties including technological obsolescence, market acceptance of future products, competitive market conditions, and the sufficiency of capital resources. The actual results Abakan may achieve could differ materially from any forward-looking statements due to such risks and uncertainties. Abakan encourages the public to read the information provided here in conjunction with its most recent filings on Form 10-K,Form 10-Q and 8-K. Abakan's public filings may be viewed at www.sec.gov.
Abakan Inc.
Robert Miller, Chief Executive Officer
Phone: 786-206-5368
Email: [email protected]
www.abakaninc.com
Investor Relations
Surety Financial Group, LLC
Phone: 410-833-0078
www.suretyfingroup.com